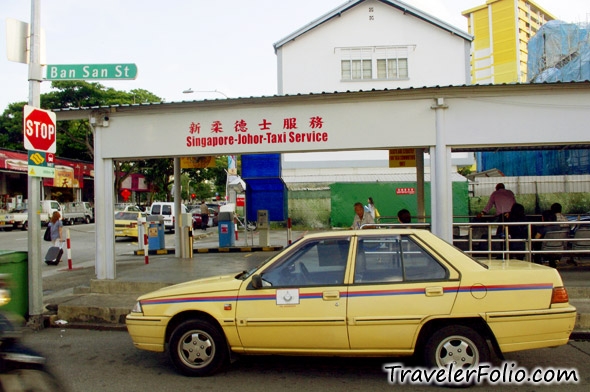 Getting from Singapore to Malaysia by Taxi
Renting a taxi cab or limousine to take you from Singapore to Malaysia is one of the easiest and fastest ways to cross the border. Specially licensed taxi cabs can take you anywhere from Singapore to Malaysia, making it more convenient for you to enjoy the colorful sights along the way.
One of the best things that you can experience when crossing the border of Singapore and Malaysia through a taxi cab is that you no longer have to worry about carrying your luggage with you during immigration checking. All you have to do is sit in the car and show your travel documents.
Taxi Fares
Flat fares at SGD 10 per person or SGD 40 per vehicle when boarding from Singapore-Johor Taxi Service at Ban San St Taxi Stand in Singapore, or RM 15 per person and RM 60 per vehicle from Kota Raya Taxi Terminal in Johor Bahru, Malaysia.
Booking a taxi or limo service from SGD 110 per transfer gets you a hassle experience because you can be picked up and dropped off from anywhere you want in Singapore and Malaysia. Book and pay online for a hassle free experience.
Leave Early
Everything may be well when riding the cab or the limo to Malaysia but traffic jam at the Causeway can be a problem especially during peak hours. So if you have plans of touring the city, make sure you leave Singapore early to avoid the hassle of getting stuck in the traffic.
Private Limousines
Your private chauffeur for cross border transfers from Singapore to Malaysia from SGD 110 per trip. Get to anywhere with a pick-up from your door step. Call +65 6535 3534 or +603 2630 8400 to make an advance reservation at no additional booking fee.