Getting from Singapore to Legoland
If you are planning to go to Legoland Malaysia, Hotel or Resort from Singapore, there are four easy options for you. Ride bus number JPO2 if you want to ride the Causeway Link; Ride the Shuttle bus from Singapore Flyer for $20; self-drive by car where you can exit from the Tuas Second Link and take the Nusajaya Exit 312 where it will direct you to Legoland!
---
Bus services from Singapore to Legoland
Take a public bus from Singapore to either CIQ 2nd Link (via Tuas) or JB Sentral (via Woodlands) and hop on the scheduled Causeway Link bus no. JPO2 or LM1 which operates daily.
Route 1 via Tuas 2nd Link
Singapore to CIQ 2nd Link
from Jurong East Bus Interchange
Causeway Link Bus CW3
Causeway Link Bus CW4
from Boon Lay
Causeway Link Bus CW6
CIQ 2nd Link to Legoland
from CIQ 2nd Link

Causeway Link bus JPO2
CIQ 2nd Link to Legoland

Legoland to CIQ 2nd Link

Route 2 via Woodlands
Singapore to JB Sentral
from Kranji MRT
SBS Bus 170X
SBS Bus 160
Causeway Link Bus CW1
from Queen Street
SBS Bus 170
Causeway Link Bus CW2
Singapore-JB Express (SJE)
from Woodlands MRT
SMRT Bus 950
from Newton Circus
Causeway Link Bus CW5
JB Sentral to Legoland
from JB Sentral

Causeway Link bus LM1
JB Sentral to Legoland

0800, 0930, 1100, 1230, 1400, 1530, 1700, 1830

Legoland to JB Sentral

0930, 1100, 1245, 1415, 1545, 1715, 1845, 2015
---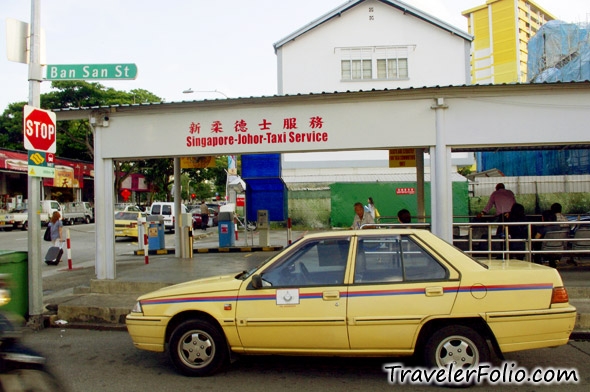 Taxi from Singapore to Legoland
Cross border taxis are readily available during off peak hours from 10am to 3pm daily, and can be found at Singapore-Johor Taxi Terminal located beside Queen Street Bus Terminal on Ban San Street.
Only Malaysia Taxis (Normal Taxi in Yellow / Executive Taxi in Blue) can take you directly from Singapore to Legoland for about SGD 70 to 90 depending on availability as well as a little bargaining skill.
Singapore Taxis will require you to change vehicle at Kota Raya II Taxi Terminal in Johor Bahru for your onward journey for the same rate.
| | |
| --- | --- |
| Cross border taxi (Yellow) | Singapore to Legoland |
| Ban San Street to Legoland | SGD 80 |
---
Limousine service from Singapore to Legoland
Travel in comfort. Book a limo pick-up from any location in Singapore and travel directly to Legoland easily. The 7-seater Toyota Innova fits 3 to 4 adult passengers with full luggage.
Chauffeur driven
Singapore to Legoland
Singapore to Legoland
SGD 115
Changi Airport to Legoland
SGD 135
Singapore Cruise Centre to Legoland
SGD 135
Tanah Merah Ferry Terminal to Legoland
SGD 135
Marina Bay Cruise Centre (MBCC) to Legoland
SGD 135
Advance Reservations

Please call +65 6535 3534 or +603 2630 8400 to make a booking in advance.
---
Self-drive you car from Singapore to Legoland
Car
Self-drive
Exit from Tuas Second Link and take Nusajaya Exit 312 to Legoland